Construction pre-school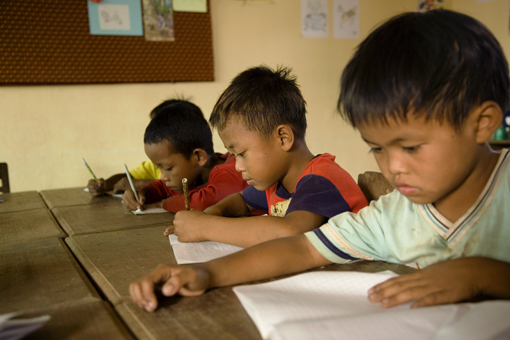 The school
Status: completed

The L-shaped school consists of six classrooms, a kitchen, storage space, an office and sanitary facilities. To keep temperatures down, the walls of the school are 4 metres tall, and the roof is peaked and covered with roof tiles. In order to keep the children's feet dry during the rainy season, the 50 x 21 metre plot has been raised by two metres.

The school building can be used not only for lessons for the children but also for meetings during which the children's parents are given educational information on hygiene, the spread of diseases, the importance of education and a healthy diet.

In order to involve the local population in the project as much as possible, the staff at the school should preferably be people from the village. The project has also provided employment for a number of villagers by involving them in the construction of the school.

In short, it is a project that benefits the whole community.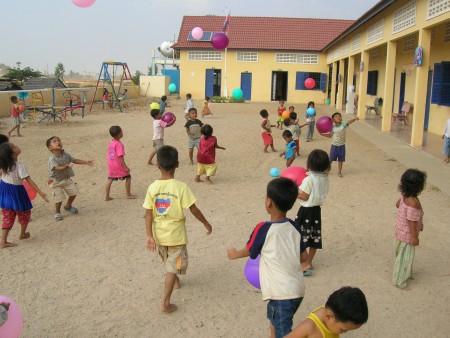 This project is made possible by Impulsis/ICCO and Bel-Impex.